Boston is home to a rich tapestry of opportunities for young people to acquire the skills, knowledge, and experiences that they need to succeed in school, college, and future careers. Boston After School & Beyond is piloting the use of digital badges in order to unite the city's often fragmented learning ecosystem and to supply young people with a new currency for demonstrating progress and mastery of these skills both in and out of school.
These badges are visual representations of a young person's learning experience that goes beyond attendance and grades—symbols of accomplishments and skills that can be learned in any number of settings across Boston. Based on Boston Beyond's efforts over the past several years of using common measurements to assess the quality of learning opportunities throughout the city, we are now piloting a line of data driven, skill based, digital badges for Boston students.
How do Badges Work?
Each badge is driven by data and powered by a uniform set of skill-based criteria. The criteria for earning each badge comes from a combination of our Achieve, Connect, Thrive (ACT) Framework skills and the Next Generation Science Standards (NGSS) science & engineering practice standards. Evaluation of these skills is informed by behavioral indicators in National Institute on Out-of-School Time (NIOST)'s Survey on Academic and Youth Outcomes – Teacher version (SAYO T), a validated measurement tool that Boston Beyond, Providence After School Alliance (PASA), and our various partners have been using for several years to assess skill development.
The results of these evaluations then qualify students to earn two different badges for each competency– one for overall achievement and one for meaningful growth. The five social-emotional competencies that have been identified for this pilot are as follows:
Database
Following a successful badge pilot during summer 2015, Boston Beyond in partnership with Cityspan has established a digital badging infrastructure comprised of valid, reliable measurement tools and a shared citywide database (YouthServices.net) in order to ensure the quality, uniformity, and transferability of these badges. This digital badging database will recognize, validate, and link competencies that youth gain in and out-of-school to the web of caring adults around them, their potential employers, and institutions of higher education.
Partnerships
Boston Beyond has been and continues to work in partnership with Providence After School Alliance (PASA), National Institute on Out-of-School Time (NIOST), The PEAR Institute: Partnerships in Education & Resilience (PEAR), and Cityspan, with the generous support of the Noyce Foundation, to create and pilot our digital badges.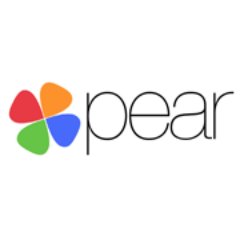 This summer, these badges were piloted at six different summer learning programs across Greater Boston: Dorchester House, Hale Reservation, MathPOWER, Sociedad Latina, Thompson Island, and Boys & Girls Clubs – Blue Hill Club.
Research and Reports
Badging Practice Brief
'Digital Badges' Would Represent Students' Skill Acquisition
Digital Badges in Afterschool
The Practicality of Digital Badges
Are Badges Useful in Education?