In partnership with the Mayor's Boston Moves for Health Initiative, Boston After School & Beyond is working with summer youth programs to keep track of the physical activities youth are engaging in throughout the city.  As we enter the last month of summer, one organization shares their work to keep youth active this summer! Are you moving along with them, Boston?
Remember, to help track your organization's Boston Moves for Health progress, follow these simple instructions to update your BostoNavigator profile!
Franklin Park Coalition: 1,175 youth moving for over 4 hours of activity this month!
In Franklin Park, young people are outside and moving a lot this summer. At the Elma Lewis Playhouse in the Park we have emphasized interactive performances with those on stage getting everyone in the audience dancing. OrigiNation started the trend by teaching popular dance steps – more than 400 kids were up and moving on an almost 100 degree day! It was hard to keep still.Mz. Rhythm and her teen dancers from the Jeremiah Burke High School kept the trend going with an hour of the latest line dances. Next week, Stajez Dance Company will keep kids moving. It's been easy to get performers to incorporate more audience participation into their shows with the emphasis on health and fitness promoted by leaders Mayor Menino and Michelle Obama.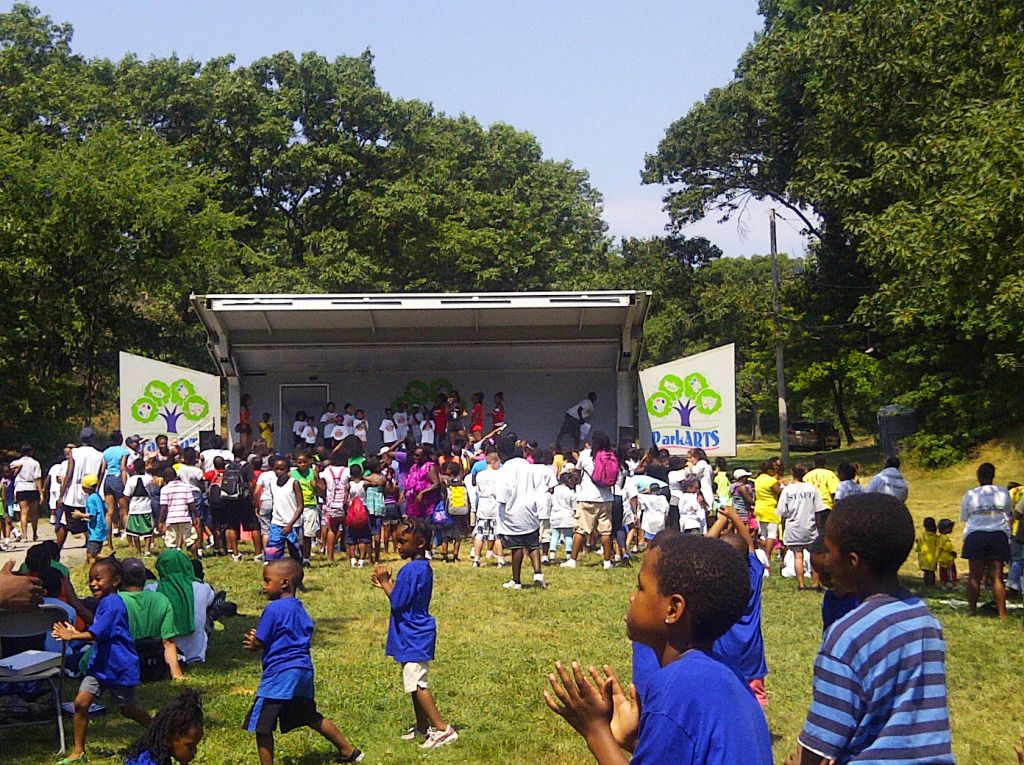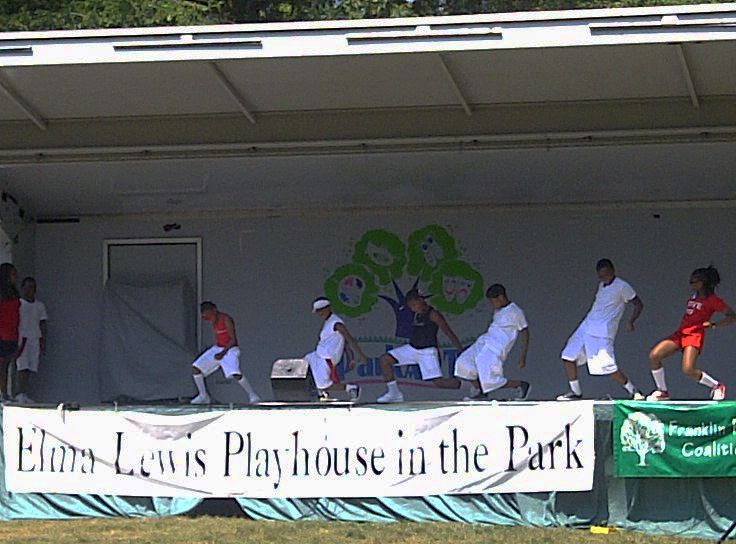 OrigiNation performs for the crowd
On weeknight evenings the basketball courts and nearby fields are hopping with the Franklin Park Coalition's drop-in youth sports events. Local coaches have been directing basketball Skills n' Drillsto help improve the play. The FPC Youth Crew leads games of flag football, kickball, and soccer. This week we're bringing out hula hoops and there are always jump ropes and double-dutch. Thursdays we barbecue turkey burgers and hot dogs and have big bowls of fruit available. Every time we're out there are large orange jugs of good old Boston tap water.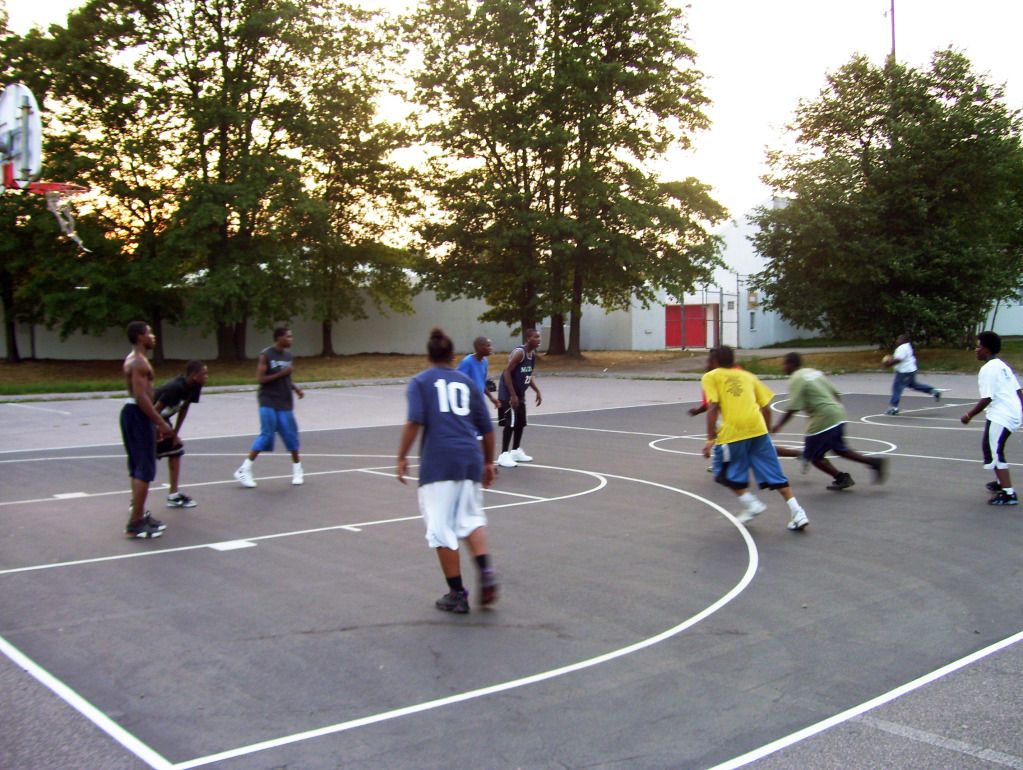 For adults – and the whole family – we are developing a 
Franklin Park Moves for Health Week
 with the 
Boston Public Health Commission
 and local fitness leaders. 
From Sunday, August 12th – Sunday, August 18th we'll have different activities for people to try out, all of them family friendly so parents can join in with any age kids.
 Body by Brandy will lead DANCE W/ME,
Hike4Life 
has big kickball games planned, 
OperationFITMOM
 will get everyone moving with Zumba,
Afro Flow Yoga
 gets all ages involved with drum accompaniment, and newcomers and experienced exercisers can join Bootcamp with Personal Best Fitness Coaching. You can check out the schedule at 
www.franklinparkcoalition.org
 – click on the calendar page.
Are you engaging youth in physical activity this summer? We want to hear about it – email Maura, mboyce@basb-staging.grrush1n-liquidwebsites.com for more information or to share your story!