Recently I had an extraordinary opportunity to chaperone and coach eight high school basketball players from seven Boston high schools on a trip to Beijing, China.  The purpose of the trip was for the eight BPS high school student/athletes to participate in a basketball tournament as part of President Obama's 100,000 Strong Initiative.
The students arrive in Beijing!
In addition to playing in the basketball tournament with some of their Chinese peers, the students also had the opportunity to travel around Beijing and learn about its history and culture.
Tiananmen Square
The group spent a total of 10 days on the trip departing Boston on December 7, 2011, and returning home on December 18.  On Sunday, January 22, 2012, the eight students shared their experiences with Mayor Menino, Superintendent Johnson, the headmasters of their respective schools, parents, and chaperones at the Parkman House.  By all accounts, it was a wonderful experience and I am honored to have been selected to be a part of this initiative that represented Boston and the U.S. so well.
Read more about the BPS student/athletes' trip to Beijing on the Boston Public Schools website!
More photos from the trip:
Visiting the Forbidden City
Exploring the Great Wall
Phil makes a new friend…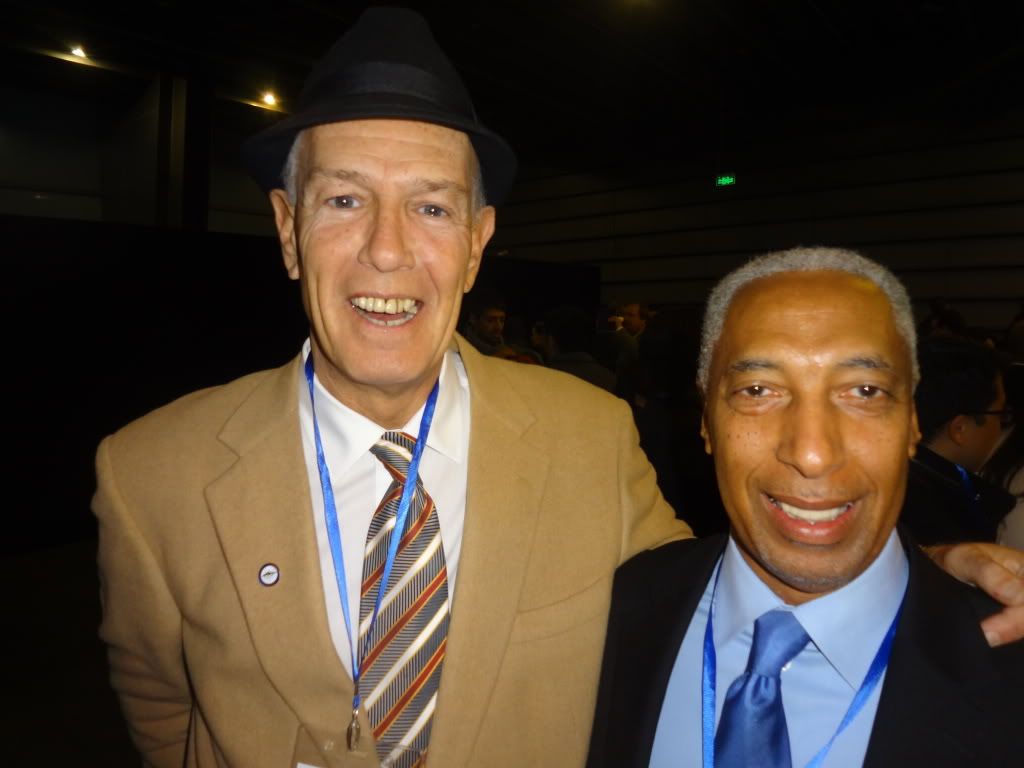 … and reconnects with an old college pal.  Phil and Tom McCarthy of Beijing International Group played basketball together at Boston College.
The group meets Gary Locke, the United States Ambassador to China.