Based on our efforts to use common measures throughout the city to assess the quality of after school learning opportunities, Boston Beyond is piloting digital badges for middle school and high school students. A digital badge is an icon signifying the achievement of knowledge and skills in a specific area. Digital badges connect learning within and across communities and institutions by creating common standards and measures of proficiency. The also serve as an external means of validating and communicating students' acquisition of knowledge and skills throughout the larger community, including high school staff, college admissions officers, and employers.
How Do Badges Work?
Each badge has a uniform set of skill-based criteria students must meet to earn a badge. The criteria come from Boston Beyond's Achieve, Connect, Thrive (ACT) Framework. Students' acquisition of these skills is determined by the score they receive on the National Institute on Out-of-School Time (NOIST)'s Survey of Academic and Youth Outcomes – Teacher version (SAYO-T), record of attendance, and evidence compiled by the summer learning programs in which the students participated while working on a badge.
Boston Beyond has established a badging infrastructure comprised of valid, reliable measurement tools to ensure the quality and uniformity of the badges earned at across the city. Programs and schools where students are working on badges use this infrastructure to determine who has met the criteria to earn a badge.
Middle School Badges
Middle school students can earn two different badges for each of four competencies – one for overall proficiency and one for meaningful growth on the path to proficiency. Middle school students who earn a badge in programs that use badging receive a physical badge at the end of the program for their work in that competency (pictured above). The four competencies in which students can earn badges are as follows:
High School Badges
Boston Beyond offers high school students badges focusing on non-academic competencies needed for success in college, career, and life. We successfully piloted two college and career readiness badges in the summer of 2017 – critical thinking and perseverance – and are currently developing badges focused on communications and teamwork. These badges are awarded using For All Rubrics, an online platform that automatically computes whether students have earned badges based on programs' badge rubrics and students' scores on performance assessment measures. For All Rubrics also provides an online "backpack" where students can store information about what they did to earn a badge and evidence that demonstrates the skills they developed. Students own the contents of their backpack.
Information about badges students earn appears on their high school transcript. Students can share information about the badges they earn with high school staff, college admissions officers, potential employers, and others, including items from their backpack.
Database
Following a successful badge pilot during summer 2015, Boston Beyond in partnership with Cityspan has established a digital badging infrastructure comprised of valid, reliable measurement tools and a shared citywide database in order to ensure the quality, uniformity, and transferability of these badges. This digital badging database will recognize, validate, and link competencies that youth gain in and out-of-school to the web of caring adults around them, their potential employers, and institutions of higher education.
Partnerships
Boston Beyond has been and continues to work in partnership with Providence After School Alliance (PASA), National Institute on Out-of-School Time (NIOST), The PEAR Institute: Partnerships in Education & Resilience (PEAR), and Cityspan, with the generous support of the Noyce Foundation, to create and pilot our digital badges.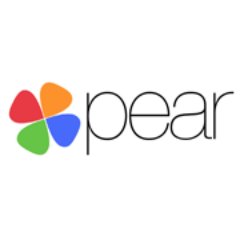 For College and Career Readiness Badges, Boston Beyond continues to work in partnership with Providence After School Alliance, Boston Public Schools, Cityspan, and For All Systems, with the generous support of The Nellie Mae Education Foundation.
Research and Reports
Badging Practice Brief
'Digital Badges' Would Represent Students' Skill Acquisition
Digital Badges in Afterschool
The Practicality of Digital Badges
Are Badges Useful in Education?