Celebrating Summer Success
From budding authors and performers, to promising mathematicians and swimmers, students gained academic and socio-emotional skills at 57 sites across Boston this summer.  Parents, siblings, teachers and friends gathered to celebrate student accomplishments and reflect on summer fun and learning.
Teacher Reflection
E.J. Beucler is a BPS teacher completing his second summer at the Sportsmen's Tennis–BPS site, which served 30 middle school students. Students pursued the theme of community leadership through ELA and math classes, project based learning, and arts and fitness enrichment.  We caught up with E.J. to reflect on his students' summer accomplishments and the overall impact of the Summer Learning Project.
What impact has this summer had on you as a teacher?
This summer has been a great affirmation of what's possible if you have a combination of a positive culture, project based learning, quality enrichment, and themes of community and leadership. If you put all of those things in the forefront and they dictate all of your programming, you can blend them into a great learning community.
What does summer learning mean to you? 
Summer learning merges the best of summer camp and summer school. It provides the enrichment kids need, and the academics that will either fill them in on what they need for success or bring them to the next level. We're fostering athletic and lifelong learning, and healthy living and community. We wish school could be more like this all year round.
Click here to read the complete reflection.
Boys & Girls Club Boston-BPS Site

Students at the Boys & Girls Club–BPS site celebrated their summer successes with program staff, parents, siblings and friends. These students, who will enter 5th grade in the fall, read aloud the books they researched, composed and illustrated over the past five weeks.  Each student's book reflected the site's theme: "Creating a Nation." Many students were back for their second consecutive summer with SLP and showed improvements over the school year and summer. The celebration continued with breakfast and then students headed out for a field trip to the Aquarium.
MathPOWER-BPS Site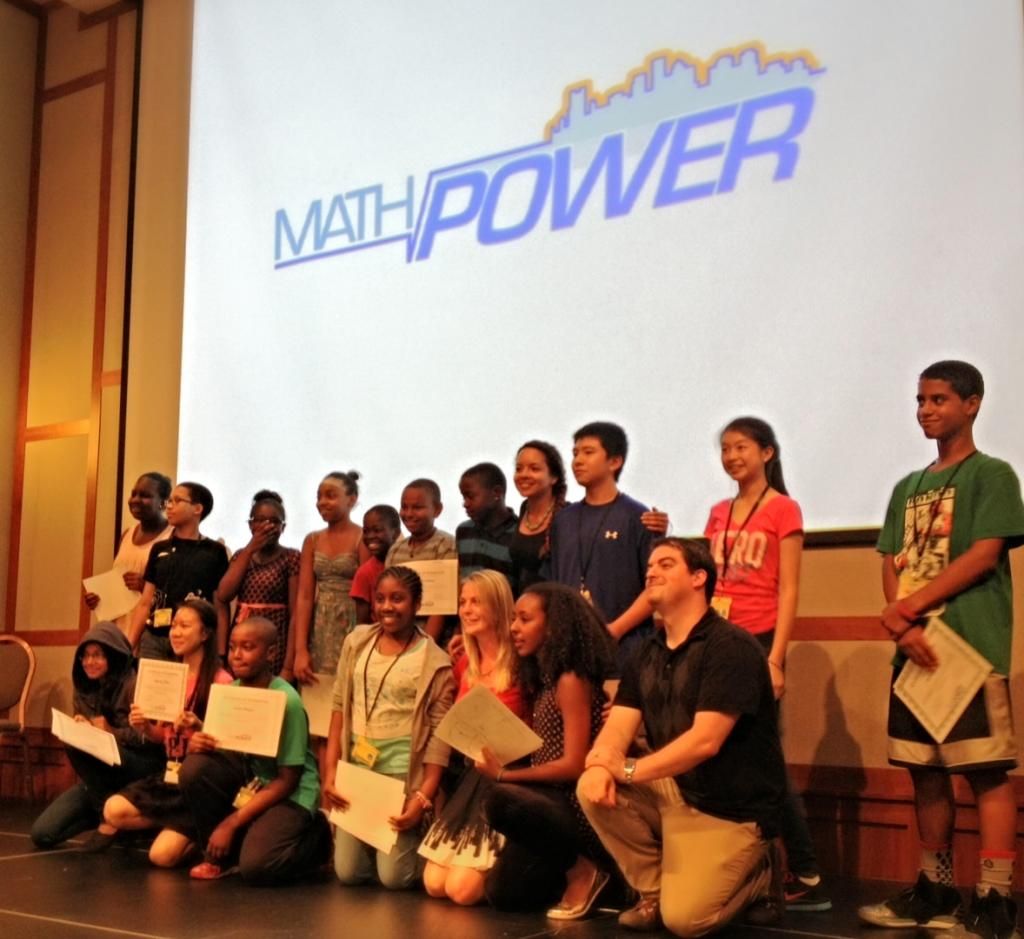 The MathPOWER–BPS site ended this summer with a graduation ceremony for its 55 middle school students. The ceremony honored the students for completing MathPOWER's specialized math curriculum and also recognized their growth as individuals. The ceremony began with a student speech that explained this program is a community of students and teachers who support one another to do more than they thought possible. Teachers then spoke a few words on each student's accomplishments as they received certificates of achievement. Each student left the ceremony glowing with pride at all they've achieved this summer.