The mission of this initiative is to engage the wider teen-serving community in Boston by supporting high schools and their program partners in improving program quality and skill outcomes for students while promoting the sharing of best practices.
Our partner organizations serve Boston Public Schools teenagers through programs and activities that feature hands-on, experiential learning and skill building. Led by BASB in partnership with high school leadership, the Expanded Learning Opportunities for Teens initiative involves three major activities: measurement, convening, and badging.
Measurement – Informing Administrators and Educating Partners
We use a system of common measurement tools, developed by the National Institute on Out-of-School Time (NIOST), to assess overall program performance and individual students' skill development. This suite of measurement tools provides administrators and partners with a common language to assess programmatic strengths and weaknesses, thereby empowering them to improve practice and plan for the year ahead:
APT: A site visit by a trained third-party observer offers a "snapshot" of program performance in areas linked to youth skill outcomes
SAYO Y: Student survey on program experiences and quality, complements the APT
SAYO T: Educator survey on individual students' social-emotional & academic skills
Convening – Learning Communities
In order to drive continuous improvement in the out-of-school time field and learn from one another as well as the experts and exemplars among us, BASB will regularly convene the initiative through Learning Communities. These Learning Communities will allow for the sharing of best practices, opportunities for professional development, and analyses of individualized, program-level data on relevant program quality indicators.
Digital Badging – A New Credential
Building upon the Summer 2015 badge pilot project, BASB aims to expand the technology of digital badges to Boston's education ecosystem. During school year 2015 – 2016, Orchard Gardens Middle School will employ data-driven digital badges for social-emotional skills across an entire academic year for the first time.
Building the HSP Initiative – Where are we?
As of Fall 2015, BASB launched this initiative at Madison Park High School with 5 expanded learning time partners, a projected 200 students, and is on a track to introduce digital badges during academic year 2016 – 2017.
To continue this momentum, BASB is mindfully pursuing partnership with the leadership of more BPS high schools and their respective partners to engage in collaboration around program quality assessment, peer-to-peer learning, and digital badging.
---
Former Credit-Bearing Grant Recipients
Alternatives for Community and Environment (ACE)
Boston Debate League
BUILD-Greater Boston
Dorchester Bay Youth Force
East Boston YMCA Credit Recovery and Remediation Program
Generation Citizen
Harvard MEDscience
HOME, Inc.
MathPOWER
PENSOLE
Piers Park Sailing Center
Sociedad Latina
Youth on Board
Alternatives for Community & Environment (ACE) builds the power of people of color and low-income communities in Massachusetts to eradicate environmental racism and classism, create healthy sustainable communities, and achieve environmental justice. ACE's youth-led program, the Roxbury Environmental Empowerment Project (REEP), engages youth ages 12-19 in an environmental justice curriculum and supports them to lead action projects addressing local environmental justice issues, including air quality, food access and public transportation. REEP youth develop their voices in order to lead a movement for environmental justice in Roxbury, Dorchester and Greater Boston.
The Boston Debate League (BDL) works in partnership with the Boston Public Schools (BPS) to support academic debate teams in local high schools and train BPS teachers to use debate as a regular part of their classroom practice. Debate tournaments and practices allow students to use a multitude of academic skills including research, critical reasoning, writing, and persuasive speaking. When debate is used in the classroom, content is more engaging and students take an active role in their education, creating and contributing ideas rather than just receiving them. These rigorous educational strategies foster classroom engagement as well as intellectual curiosity.
BUILD
uses entrepreneurship to excite and propel disengaged, low-income students through high school to college and career success. BUILD uses a unique experiential learning program to address the dropout epidemic by drawing connections for young people between academics and life success. BUILD makes school engaging and relevant by teaching students the value of critical academic skills; increases student self-confidence; and motivates students to graduate and pursue post-secondary education.

Dorchester Bay Youth Force (DBYF)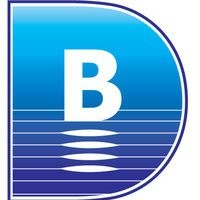 is a program within Dorchester Bay Economic Development Corporation that educates and empowers young leaders in Boston through community organizing training and active campaign participation. DBYF participants lead the statewide campaign for publicly funded youth jobs, the Youth Jobs Coalition, and work directly with related campaigns for increasing the minimum wage (Raise Up Mass), voter registration and information, and other initiatives. Through these efforts, students develop leadership skills, relationships, and power.
The East Boston YMCA Credit Recovery and Remediation Program (CRR) gives students a second chance to make up work and lost credits at their own pace, out of school. The CRR provides students with access to a state-of-art-learning center as well as staff to support them as they complete supplemental learning programs that allow them to stay in school and graduate. Through these efforts, students can pass classes that they had previously failed so that they can advance to the next grade when they would otherwise be held back, or they can graduate when they might have dropped out of school.
Generation Citizen (GC) works to empower young people to be engaged and effective citizens by allowing them to experience democracy in real time. GC partners college volunteers with classroom teachers to lead an action-civics curriculum in which students identify and research an issue in their community and then address the issue with community leaders. This approach helps students build critical thinking and teamwork skills as well as civic knowledge as they work with local leaders to fix local problems.
The Harvard Medical School MEDscience program increases inner city students' interest, achievement and career intentions in the health care fields and STEM professions by engaging them in hands-on, field-based experiences coupled with an intensive program of instruction. The curriculum combines traditional classroom lessons in human biology with weekly, applied learning opportunities in hospitals and simulations centers. These activities foster critical thinking, teamwork, problem-solving and efficacy while inspiring students to achieve and seek further STEM education resulting in greater interest in health careers and STEM professions.
Here-in Our Motives Evolve (HOME), Inc., focuses on teaching students self-expression through the creation of media and the mastery of 21st century skills. By teaching video production and media analysis to educators and students, HOME, Inc. seeks to foster confident and creative individuals, while collaborative projects between students and teachers enhance teamwork and communication skills. Students are encouraged to think critically to effectively evaluate media messages and to embrace the arts as a means of expression and lifelong learning.
MathPOWER works to transform the lives of inner-city students by developing proficiency in advanced mathematics and personal resiliency. Being proficient in mathematics equates to a powerful advantage into today's technological world and serves as a gateway to lifelong learning and a productive career. MathPOWER engages students through after-school learning, summer programs, and by supporting teachers by providing additional training. Students develop ELA and math skills as well as their initiative, engagement in learning, communication, and relationships with adults.
PENSOLE Footwear Design Academy's LEAD (Leaders Emerge After Direction) Boston Program is a hands-on, intensive course that aims to discover, develop, and reward aspiring footwear designers, specifically those of color. Students participate in a two-week intensive in which they receive instruction from leaders in the footwear industry and focus in a specific area, from design to marketing to engineering. The program culminates in a professional-grade presentation of the product they have made and the skills they have learned before an audience including leaders from government, philanthropy, and the footwear industry. Through these efforts, LEAD works to close the skill gap, innovate engaging high-school curriculum and foster employable youth by imparting transferable skills with real-world applications.
The Piers Park Sailing Center (PPSC) Youth Development program provides an experiential learning environment to students and stresses the importance of teamwork and leadership as the key to success and safety on the water. PPSC uses Boston Harbor as the classroom and sailboats as the desk and seat. Students apply STEM skills and learn new ways to approach the learning process through sailing and teamwork. The "PPSC Floating Classroom" provides an empowering environment for students to set goals and take ownership of their education and well-being.
Sociedad Latina works in partnership with young people and families to create the next generation of Latino leaders who are confident, competent, self-sustaining, and capable of creating change in their communities. The Pathways to Success program engages young people over the long-term, building core competencies in four areas: Education, Workforce Readiness, Civic Engagement, and Arts and Culture. As a Latino organization with deep roots in the local and national Latino communities, Sociedad Latina enables young people to develop positive cultural identities which build their resiliency, well-being, and ultimate success.
Youth on Board (YOB) supports the power of students to transform their communities and recognizes that when young people are fully engaged—when their voices are heard, their opinions matter, and their unique perspective is respected—they commit themselves to making their schools, their communities, and their own lives better. YOB works directly with young people by co-administering the Boston Student Advisory Council (BSAC) which brings together student representatives from most high schools in BPS to identify and address issues that affect them. BSAC members develop an understanding of the ways in which economic and political power are unequally distributed in our society and how to change structures that reinforce this inequity.